Where there is less, we add more
At Soap & Glory, we aim to make every day more glorious, bringing together fun, joy and indulgence to create an extra-ordinary beauty experience. 

Our heavenly scents and beautifully hardworking ingredient blends are not only luxuriously inviting but also deliver real results alongside a dash of charming wit. 
2006
launched in the UK, followed a year later in the US 
23
countries across 5 continents 
72
hours of scientifically proven hydration from The Righteous Butter™ Body Butter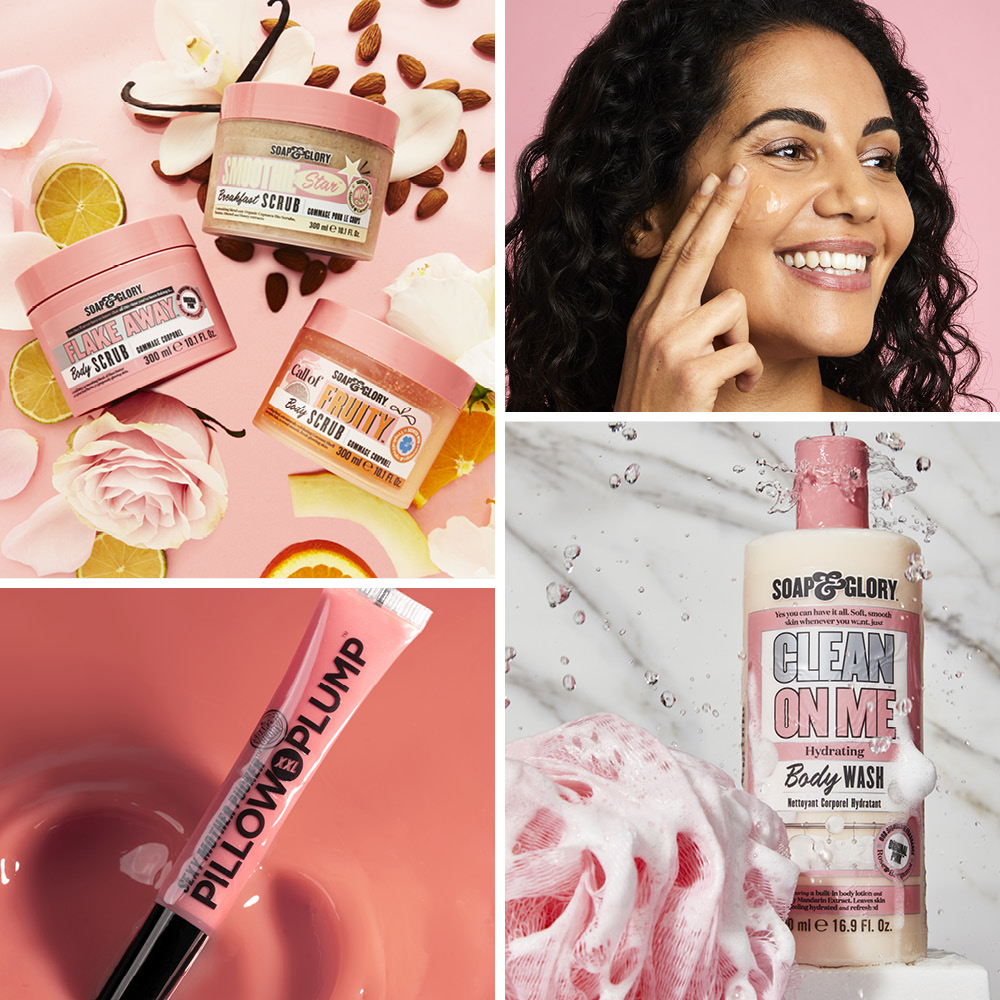 Charmingly Witty & Luxuriously Inviting
Soap & Glory burst onto the beauty landscape in 2006 with our range of world-class bath, body and beauty products that always look on the lighter side of life. With our delightfully different tone of voice, distinct look and feel and seriously good formulations, we quickly attracted an army of fans. 
In 2019 we launched The Better Bathtime Initiative, to champion everyone's right to be delightfully clean. Our aim is to partner with local charities in countries where we have a presence, to bring hygiene and beauty products to those in need.
For more information, visit soapandglory.com
The Righteous Butter™ Body Butter
Scented with Soap & Glory's signature scent, The Righteous Butter™ is scientifically proven to hydrate skin for 72 hours. The rich, creamy texture is easily absorbed and leaves skin feeling velvety soft and smooth.
Face Soap & Clarity™ Vitamin C Facial Wash
Soap & Glory's Face Soap and Clarity is a 3-in-1 daily face wash with scrub particles, plus super-tasking Vitamin C. It cleans and purifies skin, effortlessly removes make-up, and gently exfoliates.
Sexy Mother Pucker™ XXL Pillow Plump™
Ultra-shiny, smoothing, and hydrating, Sexy Mother Pucker Pillow Plump XXL lip plumping gloss leaves lips looking lustrous, moisturised, and looking perfectly plumped!
A gloriously different kind of luxury beauty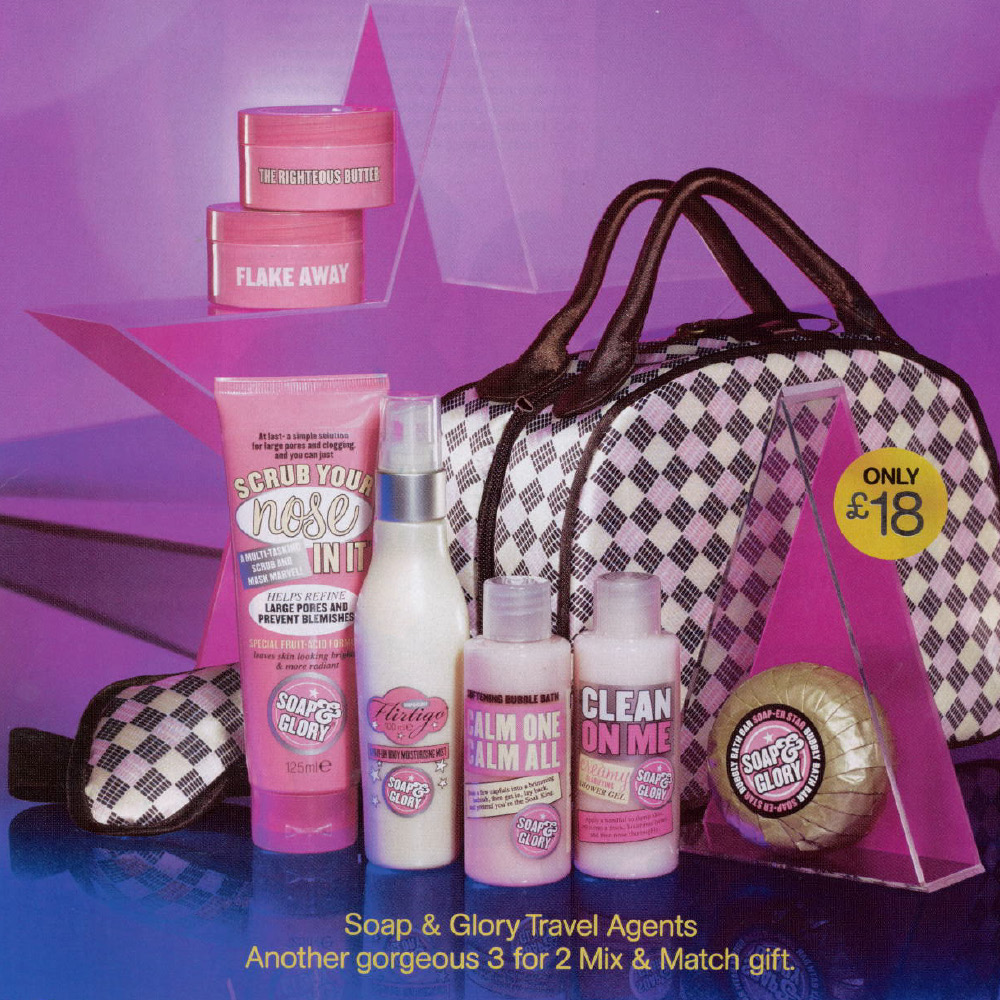 Highly Efficacious, Multi-Sensorial Beauty
We're committed to creating the most effective, luxury quality and gloriously extra-ordinary beauty products, offering the best bang for any beauty budget. But don't just take our word for it, our award-winning products have thousands of 5-star reviews worldwide! 
While our core range has always been in Bath & Body, over the years we've grown into multiple categories, from Skincare and Cosmetics to Haircare and Gifts. All affordable and quirky for top-to-toe beauty and now with the added reassurance that every glorious product is Leaping Bunny approved by Cruelty Free International. 
Embracing the Best of Both Worlds
Embracing the Best of Both Worlds
We understand that everyone is multifaceted, from 'I just ran a marathon' to 'I just marathoned Netflix in my pyjamas'. We celebrate that no one is just one thing, and neither are we. Because in a world that likes to put things in neat little boxes, we create and celebrate something richer, a joyous jumble of juxtapositions.