Welcome to No7 Beauty Company
At No7 Beauty Company we create the best in beauty for everyone.
We listen to our consumers and use both our incredible expertise in science and our beauty heritage to make affordable products that they can trust, experience and enjoy on their own terms.
Since 1935, we've been dedicated to innovating in beauty and skincare. Our collection of beauty brands give people everywhere a daily dose of feel-good confidence. With our approach to listening and understanding our customers we deliver personalized beauty experiences that meet every skin need, from head to toe.
The Importance of Inclusivity
We create products for every skin type, ethnicity, age and texture. We're focused on improving diversity, inclusion and equality within our business and driving change across the beauty industry.
We leverage the power of our brands to do work that empowers and supports people to help build their confidence and self-esteem.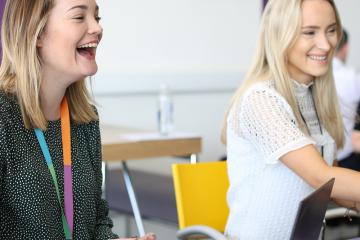 Our people are the beating heart of No7 Beauty Company. Our consumers are diverse and we think it's important that the team members who work for us are too. What we all have in common is that we're not just passionate about beauty; it's our enthusiasm, curiosity and hunger to innovate that brings us together and drives us to deliver the very best for our consumers.