We Create Beauty Brands That Are Made for Everyone
At No7 Beauty company we create beauty brands that are made for everyone. We take a personal approach to beauty, empowering our teams and consumers alike to be their authentic selves and to show up exactly as they feel in their world. We champion the disrupters, from our brands to the individual, and embrace modern culture and all its glorious diversity.
Beauty is the Passion That Runs Through Each of Us
Beauty is the Passion That Runs Through Each of Us
To us beauty is not just what we do – it's the passion that runs through each of us to create something totally new. We are constantly moving forwards, challenging perceptions and possibilities with ground-breaking products, proven results and positive impact.
Together we can define a new innovative, inclusive and sustainable way forward for beauty, one that expertly meets the needs of many whilst identifying with the individual.
No7 Beauty Company.
Be Bold. Be Curious. Be Amazing You.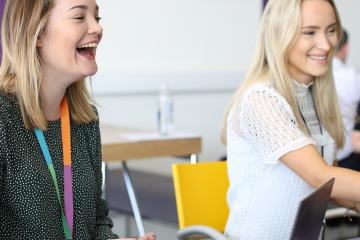 This way for beautiful career opportunities in the UK and ROI, U.S. and Asia.