Living Our Values, Vision and Purpose
We are boldly committed to creating a better world through beauty and wellbeing. See how we're making this a reality through our core values, brand promise and purpose.
Our Promise and Our Purpose
To provide delightful products and personal experiences that exceed every skin need, from head to toe.
The No7 Beauty Company exists to empower all women to have a positive impact on their world.
Respect, integrity and candor mean we stand up for what we believe in. We reach out and connect with our customers so we create products that work and deliver for their beauty budget. And we do the right thing sourcing sustainably and ethically so our beauty products don't cost the earth.
Inspired by our unique customer insight - our team are passionate about creating innovative beauty and skincare products that deliver on their promise at affordable prices.
We create beauty for everyone. So we challenge constructively and bring our authentic selves to an open and welcoming workplace. Our culture of racial diversity, equity and inclusion is central to our truly diverse beauty brands.
Creating fresh, innovative products is in our DNA and we encourage an open entrepreneurial culture. From breaking new ground with clinically-proven formulations to creating color-charged beauty concepts, our in-house experts work with external partners at the forefront of trailblazing skincare and cosmetic innovation.
We work with each other and our partners to win together. We always have each other's backs. Our team includes world-class global sourcing experts who are transforming our operations so we meet the growing needs of our customers on time, every time.
We work with rigor, simplicity and agility to deliver exceptional results. Our passion for beauty and enthusiasm to innovate sets us apart so we deliver the very best for our customers.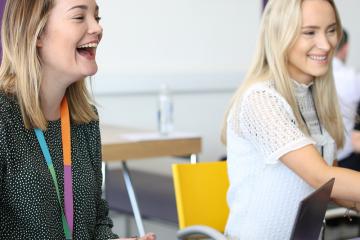 This way for beautiful career opportunities in the UK and ROI, U.S. and Asia.